Spreadsheet skills for finance
This course covers spreadsheet skills. During the course you will:
Use a wide range of Excel functions and practice applying them in finance settings.
Learn how to choose the best function to solve a problem when several functions are available.
Cover techniques to perform complex calculations in a single cell that would otherwise take many cells to do.
Be shown the errors that spreadsheets can generate and techniques for eliminating or managing those errors.
Review the finance principles and assumptions underlying the main spreadsheet financial functions.
Apply the tools, utilities and features available in spreadsheets to make them more effective and user friendly and to speed their development time.
The course is followed by an optional second day which covers additional advanced spreadsheet skills.
Self assessment
You can do an online self assessment of your spreadsheet skills. Click here.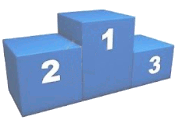 Competition
We are hosting a spreadsheet skills quiz / competition. The live leader board is below.
| | | |
| --- | --- | --- |
| Leader | Percent | At |
| test | 25.8% | |
| Henry | 1.8% | ? |
| alex | 0.5% | |
| ---------- | 0.1% | |
To enter the competition click here.
Video
To see a video of how to do the quiz above click here.
Webinar
We provide this workshop in classroom and webinar formats. Click here for information about webinars.