Financial Modelling
Workshop overview
Financial modelling requires a broad skill set: Accounting, finance, spreadsheet, design, presentation and communication skills are all used. This workshop brings together those skills and shows how they can be applied to produce best-practice financial models.


Why you should attend
You will gain skills in producing models that are efficient, user-friendly, easy to adapt and feature-rich. Your models will generate key insights and support for analysis, reporting, decision-making and management.


Google sheets
Our financial modelling workshop is available in Google Sheets format. Click here for an example (read-only).Click here for an interactive example (you will need a Google Account).
Survey
Click here to see the results of our survey on financial modeling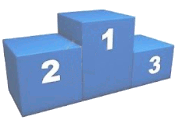 Competition
We are hosting a financial modeling quiz / competition. The live leader board is below.
| | | |
| --- | --- | --- |
| Leader | Percent | At |
| NPL | 73.9% | |
| Dan690 | 4.9% | |
| saxons | 2.3% | |
| bondi | 0.1% | |
To enter the competition click here.
Video
To see a video of how to do the quiz above click here.
Self assessment
You can do an online self assessment of your financial modeling skills. Click here.
Webinar
We provide this workshop in classroom and webinar formats. Click here for information about webinars.